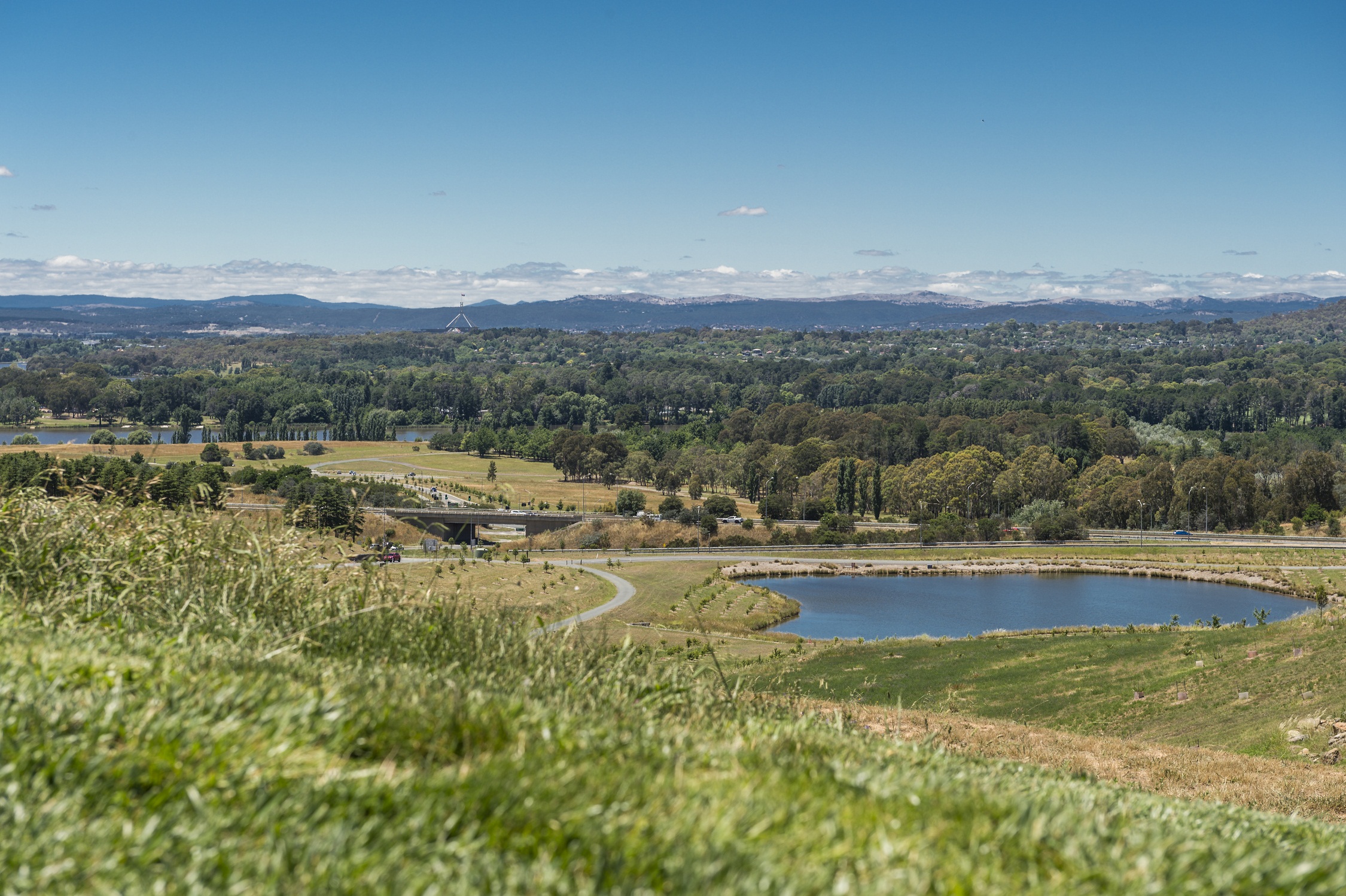 City/Civic 2600 is the name by which the central business district of Canberra is commonly known. It is also called Civic Centre, City Centre, Canberra City and Canberra, but its official division name is City.
Canberra's City was established in 1927, although the division name City was not gazetted until 20 September 1928. Walter Burley Griffin's design for Canberra included a "Civic Centre" with a separate "Market Centre" located at what is now Russell. However Prime Minister Stanley Bruce vetoed this idea and only the Civic Centre was developed; the idea of the Market Centre was abandoned.
Some of the earliest buildings constructed in Canberra were the Sydney and Melbourne buildings which flank Northbourne Avenue. The buildings house many shops, bars and restaurants.
The Canberra Centre, a three-storey shopping complex is Civic's main shopping precinct with a retail presence from the national chains David Jones, Myer, Big W and Target department stores. Nearby is Glebe Park, a picturesque park near the centre of the city with elm trees and oaks from early European settlement before the city was founded. It has a children's play park. It is popular with people on their lunch breaks and younger children from the surrounding areas. Civic also is home to the Canberra Theatre, Casino Canberra, Canberra Museum and Gallery and the National Convention Centre.
Garema Place and City Walk are open areas of Civic for pedestrian traffic with many outdoor cafes. One of the longest running cafes in Civic is Gus's Cafe on Bunda Street.
A local bus station predominantly used by ACTION, the ACT government-operated bus service, is located on East Row, Alinga Street, Mort Street and Northbourne Avenue. On the western side of Northbourne Avenue (north of Alinga Street) is the Jolimont Centre, which is the bus terminal for Greyhound Australia and Murrays.
Canberra City has relatively low height limits on buildings for the centre of a major city: the maximum height of buildings in Civic is 617 metres above sea level, which is derived from the altitude of Parliament House. This height limit is equivalent to approximately 12 storeys for an office building or about 15 storeys for a residential building.