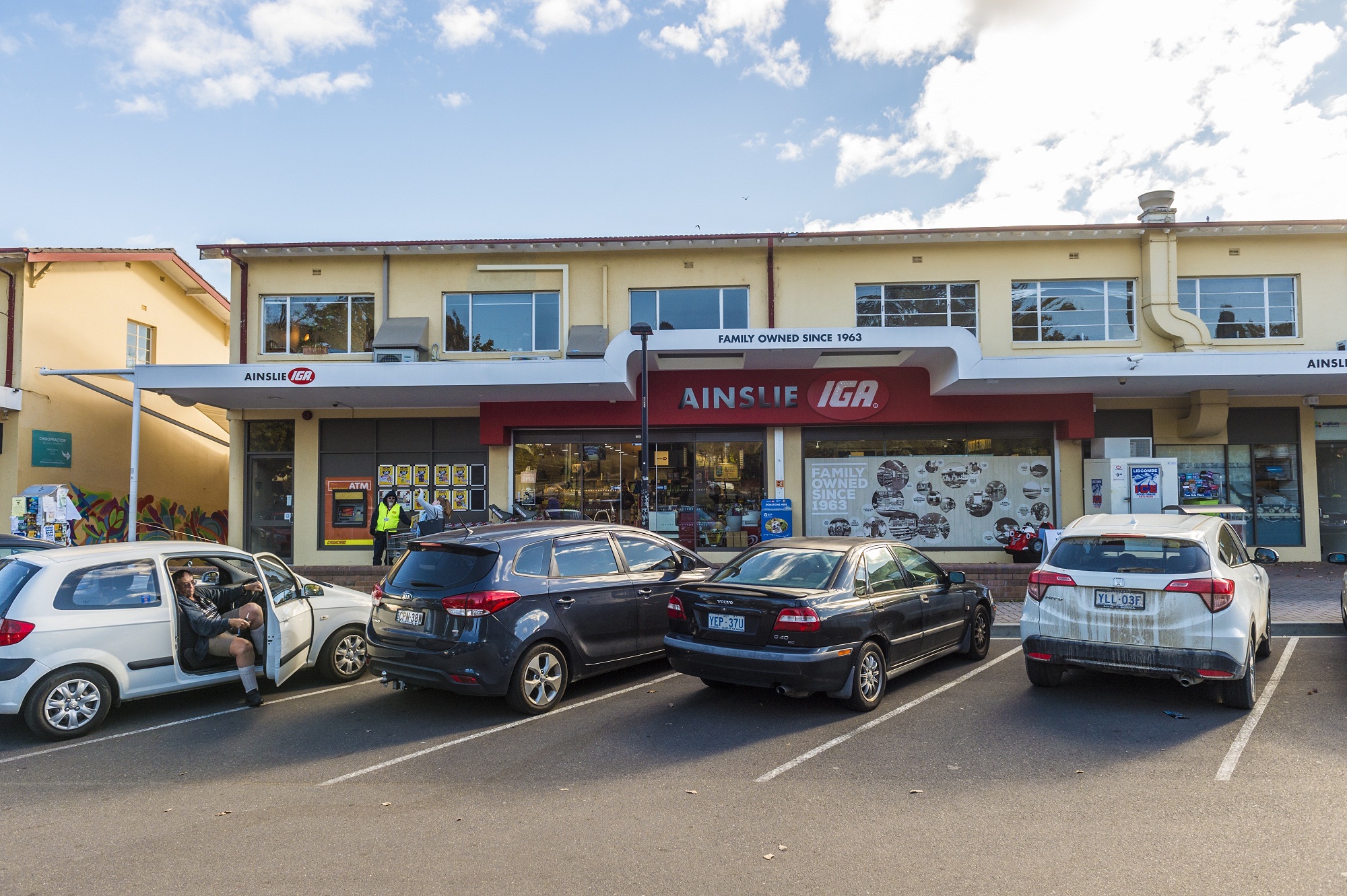 Ainslie 2602 is a leafy suburb of Canberra, Australia in the North Canberra district.
The suburb is bounded by Limestone Avenue and Majura Avenue to the west and north, Phillip Avenue to the north-east, Mount Ainslie to the east and Quick Street to the south.
Ainslie is within walking distance of the City, the nature trails of Mount Ainslie, the Australian War Memorial and the many restaurants of Dickson. It has many attractions: a central location, with equally easy access to the CBD and the bush trails of Mount Ainslie; the abundance of charming early twentieth-century, heritage-listed houses; mature deciduous street trees and general leafiness; and a vibrant local shopping centre.
The local shops are located in the middle of Ainslie, and there is an IGA store,[2] a cafe, restaurant, liquor store, pharmacy, laundrette, Pilates studio and newsagent. The suburb has a playschool, The Inner North Playschool, a preschool (Baker Gardens Preschool), the Ainslie Football Club, and the Ainslie Fire Station, which serves the North Canberra area. The North Ainslie Primary School is located in the suburb, but Ainslie School, one of Canberra's oldest, is located in Braddon on the western side of Limestone Ave (Braddon was originally called 'Ainslie' with the current Ainslie and another early neighbouring suburb, Reid, were originally called 'North Ainslie' and 'South Ainslie' respectively). Ainslie Village which is actually in Campbell, provides accommodation for homeless adults, or those at risk of homelessness.
Ainslie residents can access Mount Ainslie simply by walking uphill. There is an easy paved walk to the top, and also a "goat track" straight up the side of the hill. Kangaroos come down from the mountain at night and eat grass from the nature strips in front of local houses.
The Anglican All Saints Church, built in the 1860s of stone, is located on Cowper Street in Ainslie. It was relocated from Sydney in 1957 and originally served as the railway terminus at Rookwood Cemetery. It is listed by the ACT Heritage Council